An HTML 5 based mobile app for tablets and smartphones was designed and programmed for the Graz International Airport. Its purpose is to tell ground crews the current status of the flights – ranging from liftoff to landing times, aircraft types, as well as boarding status and exact location of the airplanes.

Works everywhere
The app works on a myriad of different devices, like smartphones, tablets and desktop computers. The  main focus was the ease-of-use. All the information at a glance.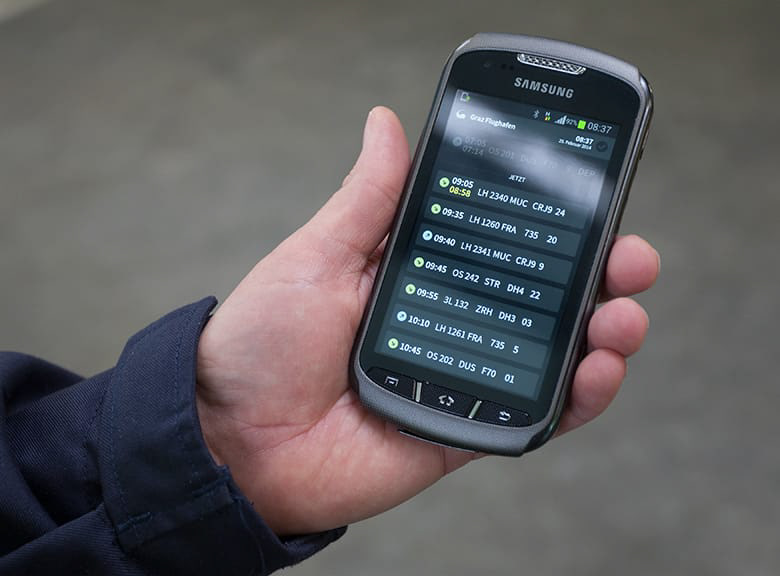 The design is reduced, self explanatory and only needs virtually no touch interaction. The content were designed for maximum readability in both day and nigth scenarios, bad weather and from afar. Thus typography and colors were a very heavy focus point in the design of the app.
Extensive prototyping
From paper testing to high fidelity prototyping – every color, every font size, every element was extensively tested.