This project's goal was to come up with a completely new and unique idea for an app. Going though all the preliminary stages of research, creating personas and ideating the team ended up with a first design and prototype ready for development.
Grouper is an app that is used to create spontaneous gatherings and get-togethers with friends. Imagine you are on your way downtown and you feel like going for coffee later. With one click, create a new group and let others now about your plan. Your friends will see your "coffee get-together" and can invite themselves to it. 
Simplicity is key
The main focus for Grouper was 
simplicity
. Creating, finding and joining a group must be as simple as possible in order to be of benefit for the users. Events have a limit description characters, much like tweets. In addition, they should be planned spontaneously, which is why it's not possible to create events more than 72 hours in advance.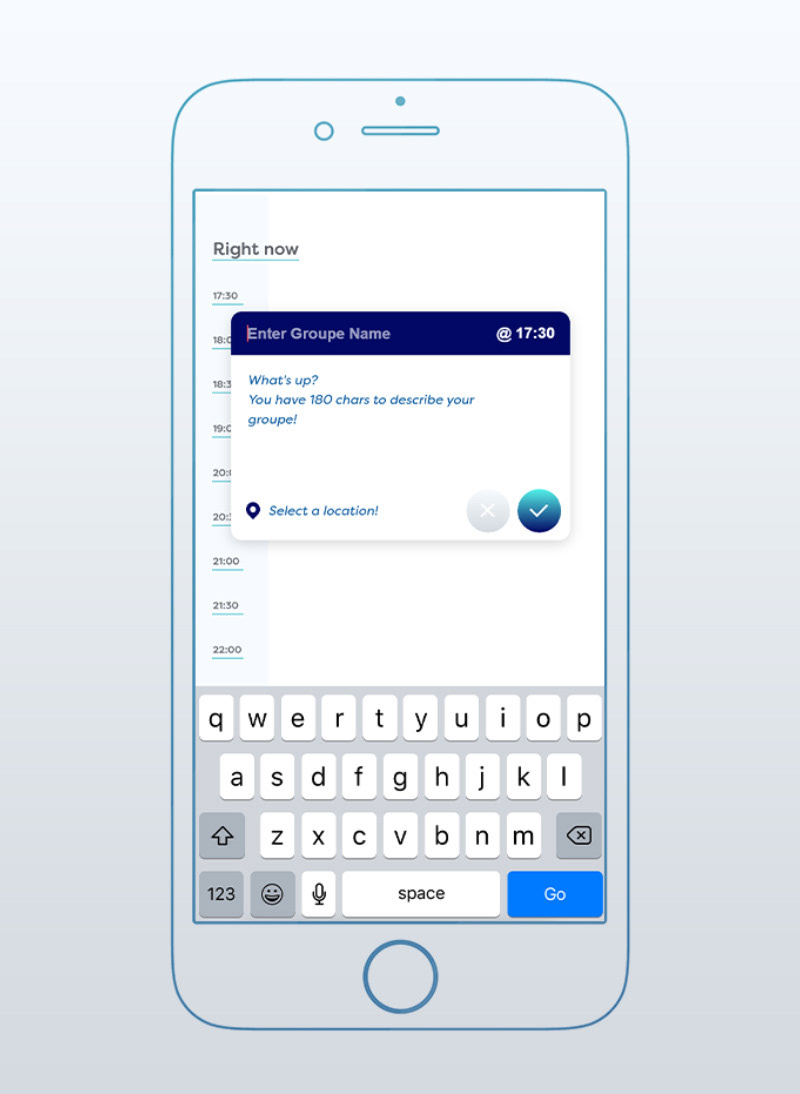 Process is progress
Besides creating a design and prototype, this work was also an exercise in research and ideation techniques. Concepts had to be developed, wireframes and rough sketches gave birth to early paper-prototypes and user testing. Low fidelity wireframes were created and tested and refined further before the first, "designed pixel" was put in place.